National Advocacy Conference
We Gather to Speak out for Taiwan Together
This is a Virtual Event
We have shifted the 2020 National Advocacy Conference to a virtual event due to the COVID-19. Please see below for more information.
FAPA National Advocacy Conference is mainly for its members in the United States. This is a three-day event where FAPA members discuss the status of US-Taiwan relations and major Taiwan-related initiatives on the Capitol Hill. Participants also learn and practice lobbying skills before visiting the offices representing their districts during the third day of the National Advocacy Conference. In 2019, FAPA members attending the Conference visited 86 Congressional offices in total.
The conference is now open for everyone to watch.
Please enter the meeting room below 5 minutes before the meeting starts.
For the quality of the meeting, we will mute the participants and use the chatroom for questions and comments.
We highly recommend people joining the meeting on their computers.
Session I: Taiwan Fellowship Act
Richard Pearson
Executive Director, Western Pacific Fellowship Project
Session II: Prospect of US-Taiwan Relations: 2020-2024 (Off-the-record)
Hsiao Bi-khim
Taiwan Ambassador to the U.S.
Session III: How to Do Congressional Advocacy & Issues of Concern
Coen Blaauw
Executive Director, FAPR
Dee Wu
Policy Analyst, FAPA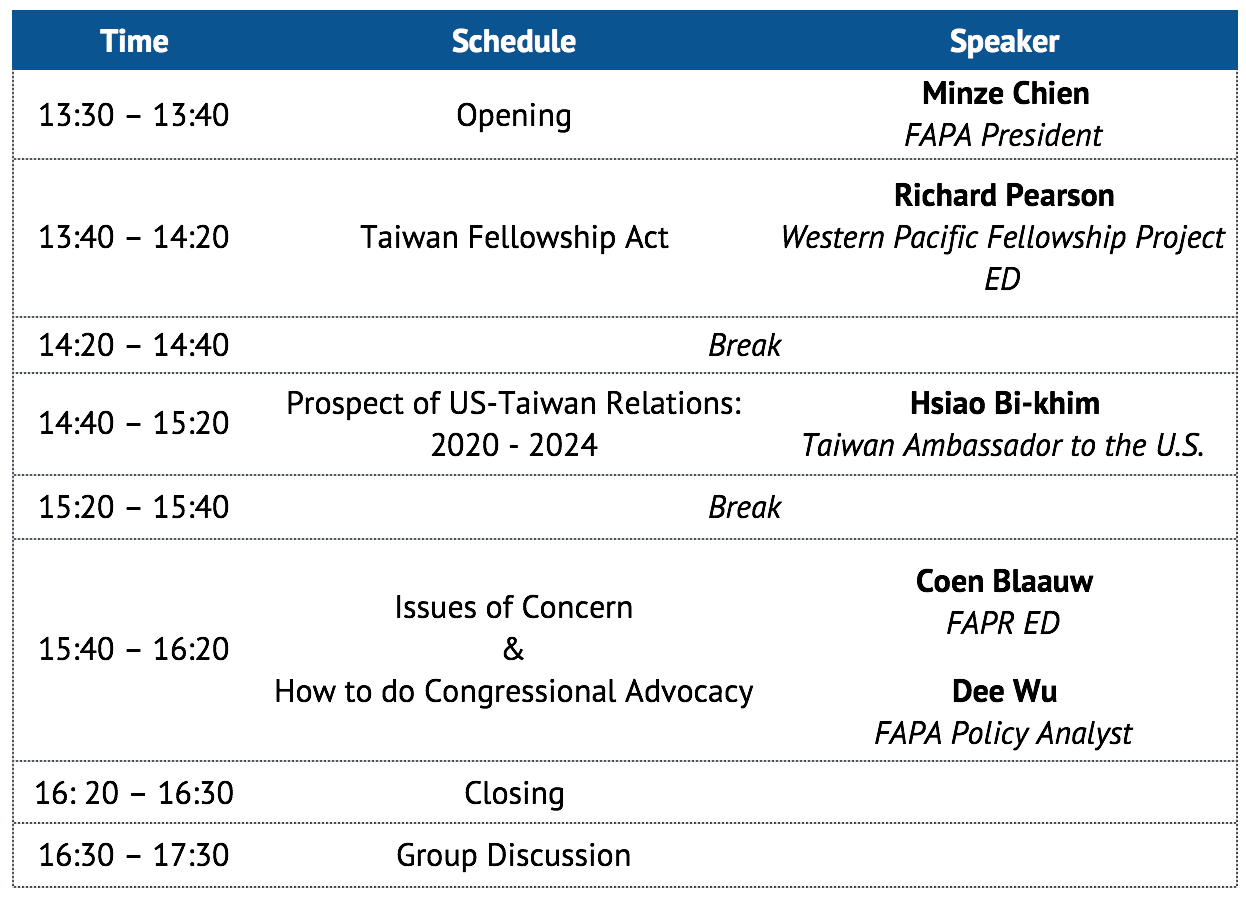 Due to the limited availability of seats, early registration is strongly recommended to ensure your participation.