Minze V. Chien National President
Formosan Association for Public Affairs 

Member since 1994
Regional Board Director (理事), 2011-2013, 2017-Present
President, FAPA DC Chapter (華府分會會長) 1998-1999, 2013- 2017
FAPA National Standing Committee Member (全美常務委員), 2015-2017

Taiwanese Association of America, Greater Washington Chapter (TAAGWC, 華府臺灣同鄉會)

Board Director (理事) 1996-1997, 2018-2020
President 2018

Taiwanese American Conference – East Coast (TACEC, 美東臺灣人夏令會)

Board Director (理事), 2017-Present
Coordinator, TAC/EC 2017 (2017年美東臺灣人夏令會總召集人)
Executive Committee Member, TAC/EC 1998

Taiwan Culture Center (TCC, 華府臺灣文化中心)

Board Director (理事), 2002-Present
Chair, Taiwanese American Community Scholarship Award Committee (台美人社區獎學金委員會主席), 2007- 2017

Taiwanese American Science and Technology Association (TASTA, 華府臺灣產業科技協會)

President (會長) 2004-2006
Advisor (顧問) 2006- Present

North America Taiwanese Professors' Association (NATPA, 北美洲台灣人教授協會)

Board Director (理事) 2013-2015
Secretary, NATPA (北美洲台灣人教授協會秘書長) 2009-2010

American Citizens of Taiwan Origin (ACTO, 美台公民協會)

Board Director (理事) 2009-2011
Capital Area Taiwanese Federal Credit Union (CATFCU,華府臺灣人信用合作社)
Supervisory Committee Member, 2007-2009

Taiwanese American Computer Professional Association (TACPA, 臺灣人電腦協會會長)
TYAF/Washington DC Taiwanese School (華府台灣學校/臺灣人青少年才藝基金會)

Board Director (董事) 1997-1998
Director of Information Security, UnitedHealth Group (Optum/QSSI)

Columbia, MD
2007-Present
In charge of the division for cyber security services to federal government agencies including Obama Care – Healthcare.gov, US HHS/CMS, US Courts, Dept. of HUD, Dept. of Education.

Technical Manager with over 20 years on Systems Integration and Cyber Security in Federal Government agencies while worked at QSSI, EDS, BNX Systems, and Northrop Grumman
Education
Ph.D., Electrical Engineering; University of Maryland, College Park, MD, 1992
M.S, Electrical Engineering; University of Maryland, College Park, MD, 1988
1982 – 1983: Trong Chai(蔡同榮)
1984 – 1985: Tang-Shan Chen(陳唐山)
1986 – 1989: Ming-min Peng(彭明敏)
1989 – 1991: Kenjohn Wang(王桂榮)
1992 – 1995: John Chen(陳榮儒)
1996 – 1997: Fong Chung Fan(樊豐忠)
1998 – 2000: Wen Yen Chen(陳文彥)
2001 – 2005: Mingchi Wu(吳明基)
2006 – 2007: C.T. Lee(李青泰)
2008 – 2011: Bob Yang(楊英育)
2012 – 2015: Mark Kao(高龍榮)
2016 – 2017: Peter Chen(陳正義)
2018 – 2019: Mike Kuo(郭正光)
Mary Yang

National Vice President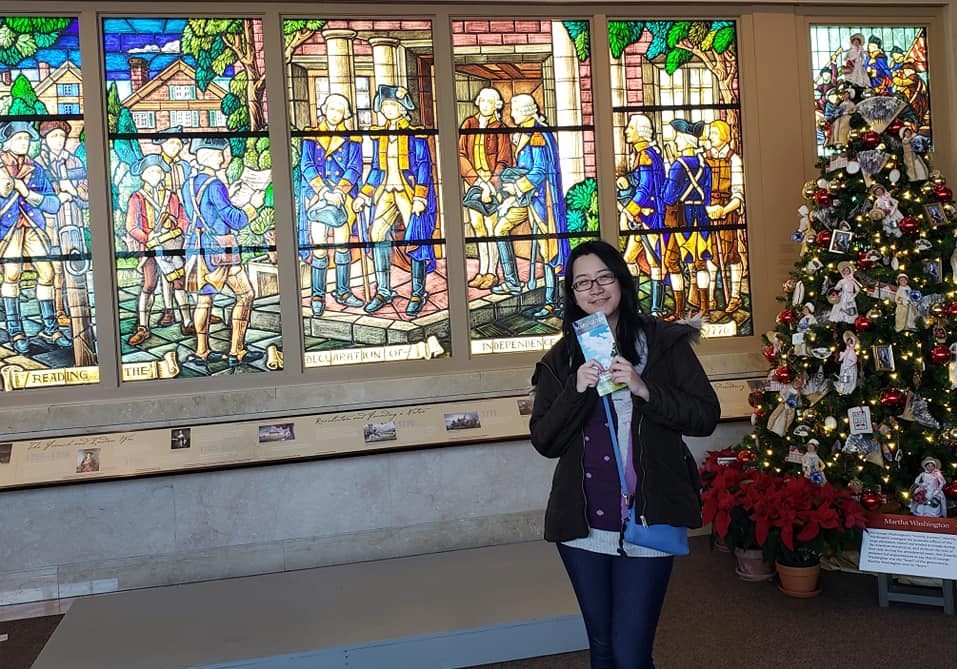 Cosette Chen
Assistant Administrative Manager
Cosette Chen is the Assistant Administrative Manager focusing on community development, database management and program operation. She received her MA from American University's International Economic Relations, specializing in international business and development, and received her BA in Economics at National Chengchi University.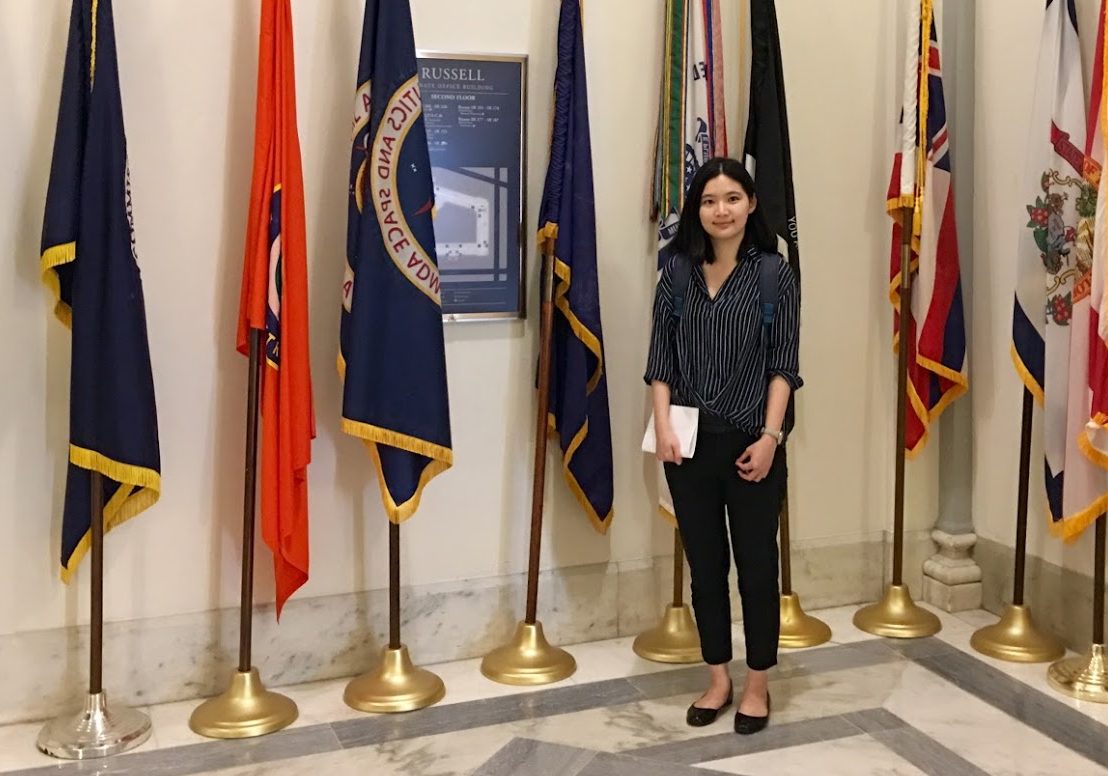 Chih-Yun Huang
Political Science Research Analyst
Chih-Yun Huang is the Political Science Research Analyst. Before she came to the United States, she worked in the Department of Campaign Rally of Tsai Ing-Wen Presidential Campaign HQ, where she directed five campaign rallies and supported other 14 indoor and outdoor campaign rallies. After the Campaign, Chih-Yun worked as a Secretary for Jhao-Syong Ruan, Taipei City Councilor. Chih-Yun received her Masters degree in Public Administration from Syracuse University with a focus of Non-Profit Management. She held a BA degree in Political Sciences from National Taiwan University.