For people who first apply for FAPA Membership.
If you already applied for FAPA membership, you only need to renew your membership.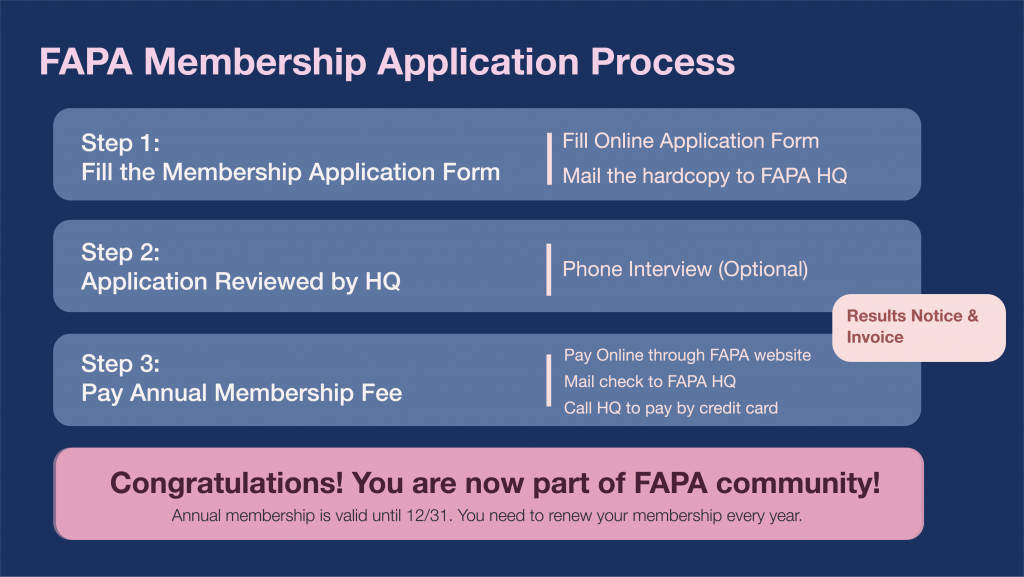 Be part of the FAPA community to advocate for Taiwan

Right to vote for your chapter president and regional Board members

Receive lastest FAPA email Updates and Newsletter

Join the event in FAPA local chapters

Attend the National Advocacy Conference
Types: Regular & Student (One Year Membership)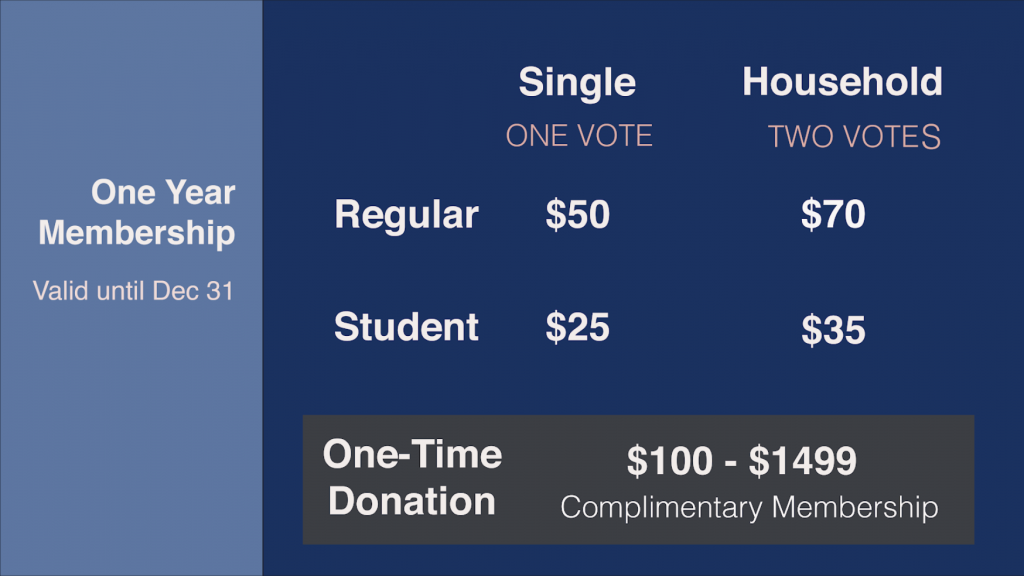 A valid student ID is required to apply for student membership.
Complimentary Permanent Membership