Every year, FAPA collaborates with Local Chapters on organizing speech tours.
There are regular ones where FAPA President reports annual plan, major policy initiatives, and status of US-Taiwan relations to local members. We also have special speech tours where FAPA invites guest speakers who have made exceptional contributions to Taiwan.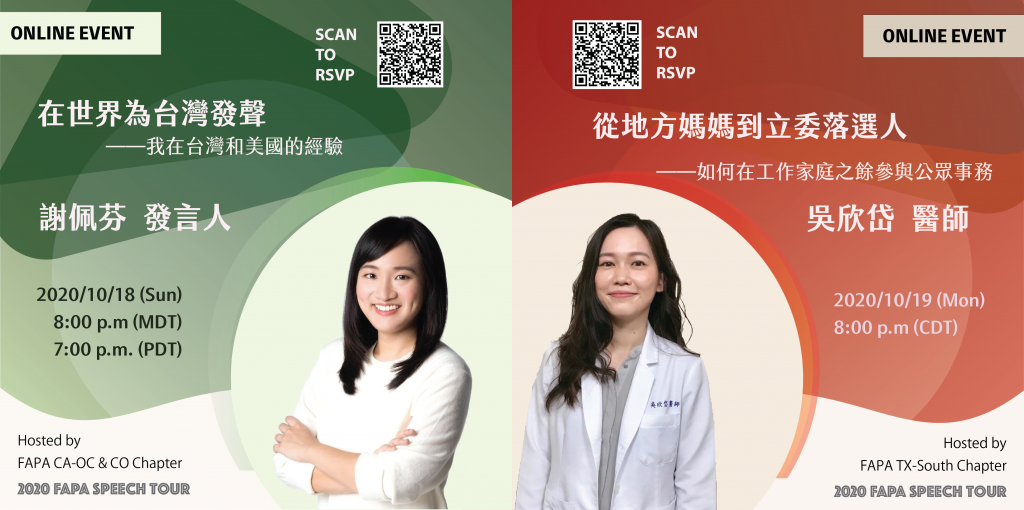 This year, we will have two speakers from Taiwan to do two online sessions!
Peifen Hsieh(謝佩芬):
在世界為台灣發聲——我在台灣和美國的經驗
Date: 2020/10/18 (Sun)
Time: 8:00 p.m (MDT) / 7:00 p.m. (PDT)
Co-Hosted by FAPA CA-OC, CO Chapter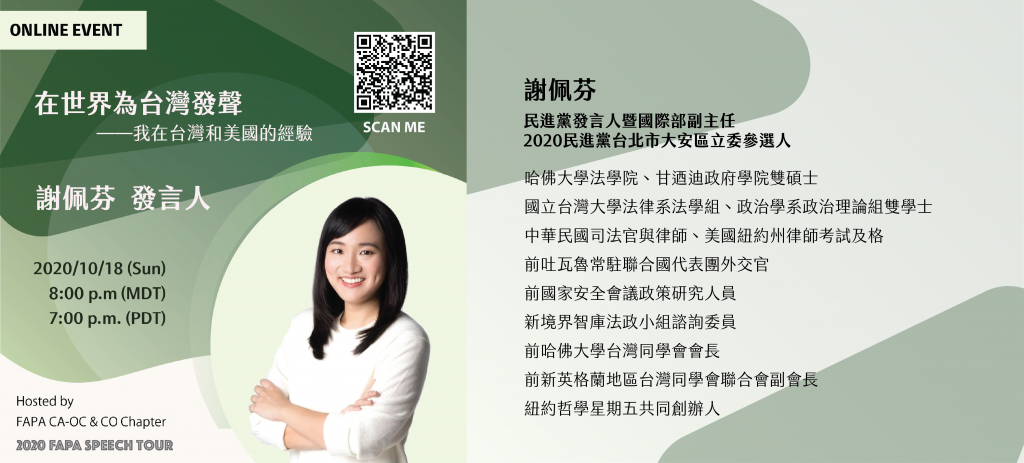 Hsin-Tai Wu(吳欣岱):
從地方媽媽到立委落選人——如何在工作家庭之餘參與公共事務
Date: 2020/10/19 (Mon)
Time: 8:00 p.m (CDT)
Co-Hosted by FAPA TX-S Chapter
2019 Speech Tour - Yin-Ling Wu (吳音寧)